Various Photos from the trip that hadn't made it to the blog till now…
Solitaire General Store, a tiny oasis of Namibian Desert coolness…

African Queen, our Zambezi River Campsite above Vic Falls, Zimbabwe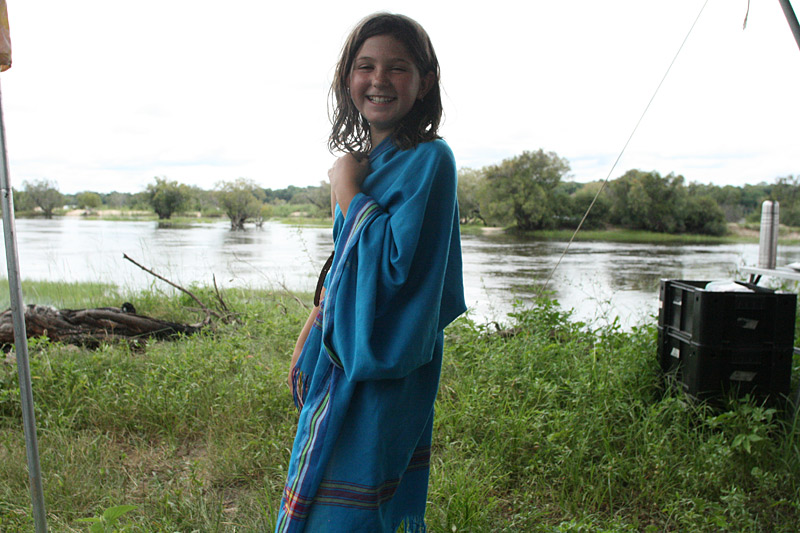 Working girls, Mtopos Campsite, Zimbabwe. Bea finished her Maths at the this campsite with great happiness.

Road out of Sesriem, Namibia.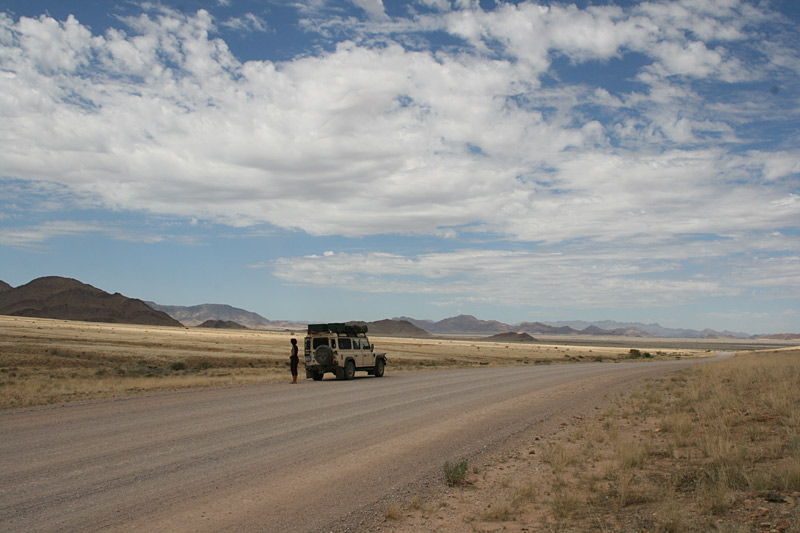 Muddy Road out of Zambezi River, Zimbabwe.

Triple-fun – the dunes on Bazaruto Island, Mozambique – 05 Feb 2012

Mpandangare the Great on the road to Vic Falls National Park – 10 Feb 2012

The amazing Zambezi in all her glory – we had this National Park to ourselves, solitude above a great African river, and a carnival of birds and beasts – our best campsite ever – 50kms north of Vic Falls in Zim – 11 Feb 2012

Ellies – Serondella – Chobe – Botswana (3 countries in this photo. Across the river is Namibia. The horizon is Angola) – 16 Feb 2012

There is nothing more silent and painfully beautiful than dusk in the Central Kalahari – 28 Feb 2012.
By the time this photo was taken, we'd spent just over 8 weeks and 12,000kms in Mpanadangare, waded through way too many estuaries and rivers, had the chassis rubbing on the middle-mannetjie for days on end, and passed through over 40 roadblocks. Beyond regular draining of the fuel filter, we experienced not a single mechanical or electrical problem the entire trip. We didn't even get a bloody puncture.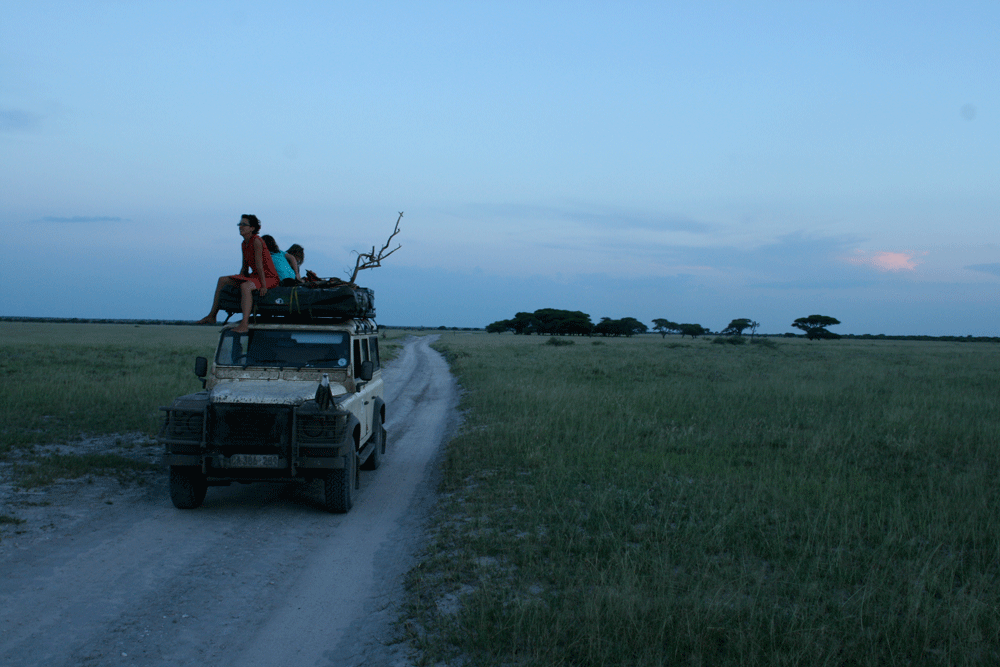 We passed the Tropic twice (in Mozambique heading north and in Bots heading south) – 04 March 2012

Sossusvlei – Namibia – 09 March 2012
We've parked Mpandangare on the pan (middle left) and in this photo we're 2 hrs up into the the dunes.