We decided to stay in Pomene for a week – an unusually long stay for Ralph and I, who normally crave to be on the move. It was the place we'd been looking for – campsite right on the beach with basic facilities i.e. drinkable water on tap and a fire pit.

There were even lights in the campsite, although we stayed away from the electrical outlets as the recent flooding had played havoc with the wiring. We still managed to get some work done, using Mpandangare's cigarette lighter charger to power our laptops.
Again, we were the only people there, and so we were spoilt with the undiverted attention of the wonderful managers Neville and Wendy.
Neville's encyclopedic knowledge of nature made the place come even more alive for us – he took us on a walk through the mangroves and identified most living things in view. He's even had a fish named after him – the M….Ayliffe – close relative of the delicious flame goatfish! The girls interviewed him to find out more.
We went out in Neville's rubber duck, into the estuary where we saw a humpback dolphin, then south to the tip of the peninsular, ripping over the swell and shouting with exhilaration.
How amazing is Ralph's video of us standing in the back of Neville's bakkie, wind in our faces, powering along the beach to look for shells a few miles up. Odie the English Pointer ran alongside, chasing the huge migrating colonies of Little Terns. It was a joy to see Ralph's beaming face in Mpandangare driving beside us.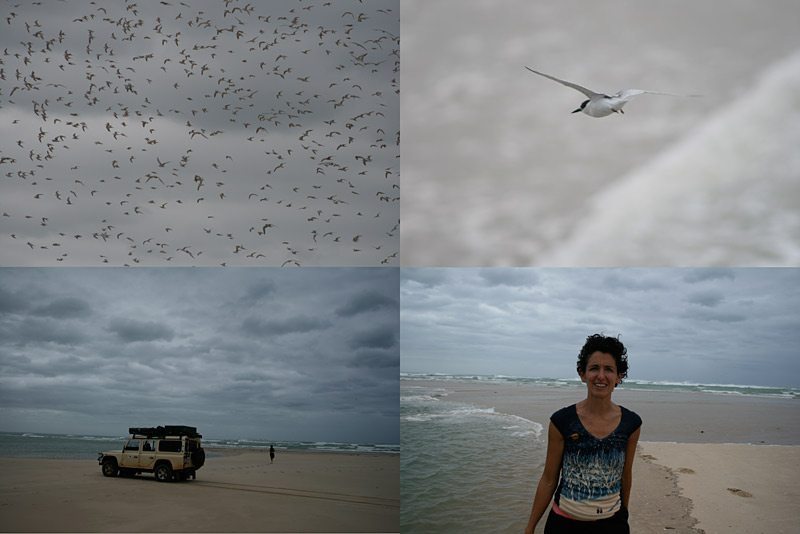 By the time we left we'd perfected the gentle art of drift swimming – jumping into the sea and letting the current nudge us down about 300m north to get out in front of the lodge for a dip in the pool.
Life was filled with simple pleasures – shell collecting, playing ninja on the beach, washing up, drawing and eating mangos.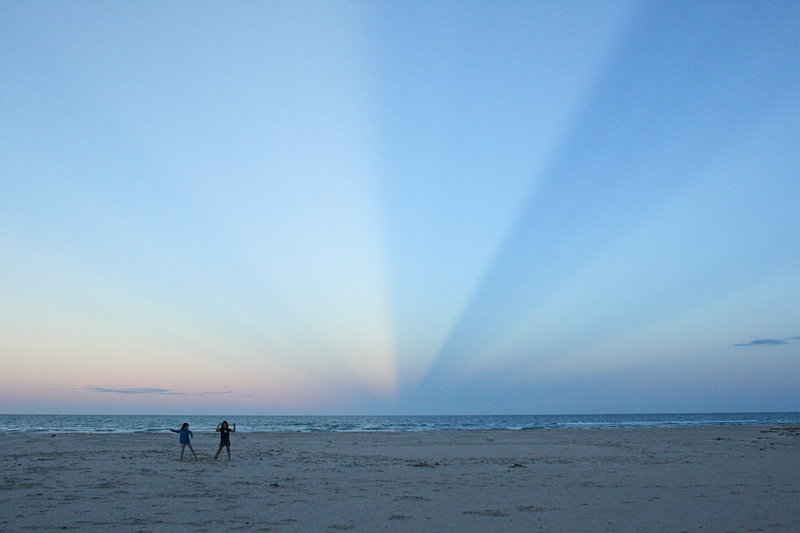 My lasting memory will be of stepping out of bed, into soft sand. It felt so right.