Lion-whisperer Oren pops by for the weekend, bringing two walkie talkies, five sticks of biltong, seven playful lions, a zebra migration, two beautiful cheetah, an unfortunate baby zebra, two hungry new black-maned lions, three jackals and seventeen vultures. And bat-eared foxes.

On our first game drive comes the walkie talkie crackled call from Oren on the roof one always wants to hear: "Leeus, leeus, 9 o' clock". We followed them for a mile across what felt like an overgrown golf course.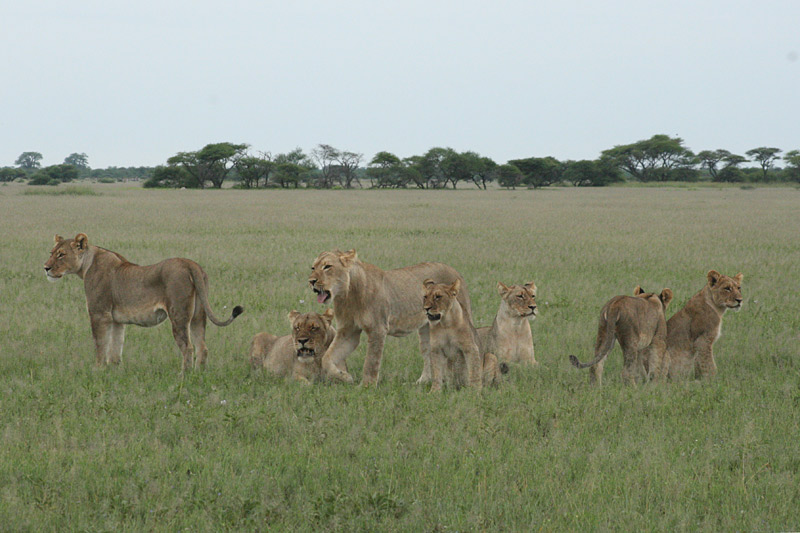 Like a gentle wave of fur, they rolled and tumbled and mock attacked their way as they went. On the eastern side of the pan, thousands and thousands of migrating zebra.


Also that morning we found two cheetah on the southern pan road. We followed them for a while, but eventually they disappeared into the Mopane. But that wasn't all that disappeared. So to did our Gopro camera. In all the excitement (jumping up onto the roof etc) it must have fallen out of the car – so no more Gopro films on this blog alas…

We found the cheetah late afternoon, a few miles north, with a zebra kill. Then, unbelievably, two MASSIVE male lions arrived on the scene, sat down lazily, looking at the cheetah every now and then, and spent the rest of the afternoon sleeping in the grass while the cheetah ate.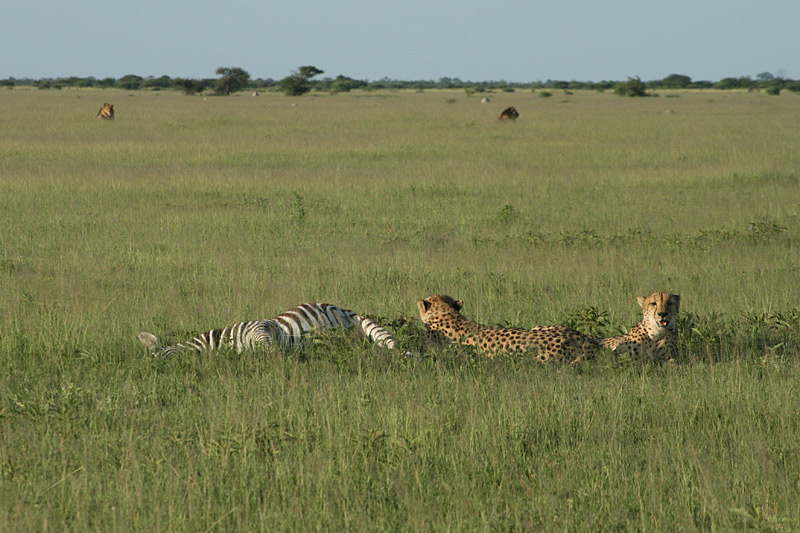 At sunset the lions awoke from their slumber, chased the cheetah away, and while the jackals circled, devoured the entire young zebra in half an hour.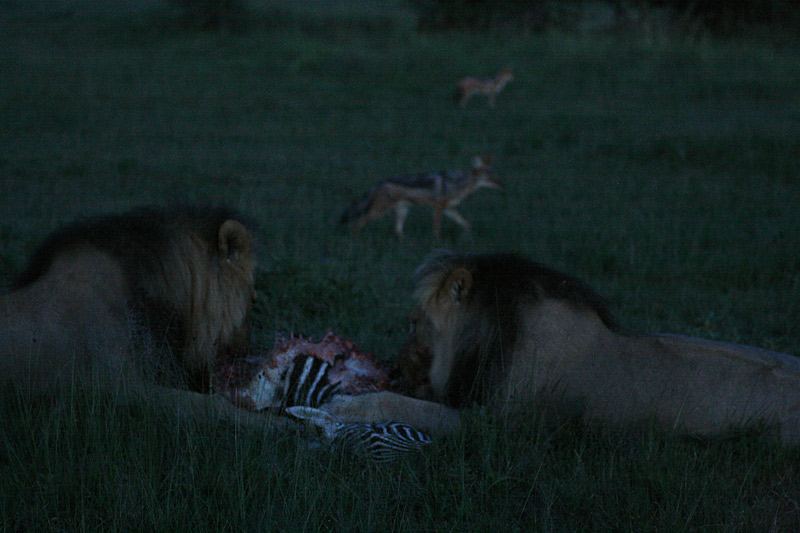 Apart from one other vehicle, we were extremely lucky to have Nxai Pan to ourselves – this is the joy of coming in the rainy season. Oren we are sad to say goodbye! What will we do without you?