Lisa (Granada): I have hurt my back. The accumulation of non-stop action in London, 22 hrs of travel, jetlag (and maybe hitting the taxi-driver?) has expressed itself physically, quite crudely, in the nerves and muscles of my lower back going on strike.
Amazing food and pina + rum drinks (purely medicinal).

Well at least we are in Granada, and staying now in a fancy hotel (made of chocolate…?sorry my Spanish is not very good). A top doctor (he drove a reassuringly huge Mercedes) has treated me and my back feels like it is healing. In the meantime I look like one of those travelers who has contracted something exotic in the tropics as I hurl myself from support to support. I remember seeing a gorgeous, weary Asian traveler in Istanbul covered in boils and I felt vaguely jealous of her. I am trying to channel that as I hobble.
Taxi ride from Jiqullilo to Granada, horse carriage, pinata making workshop, market. Lots of smiling going on.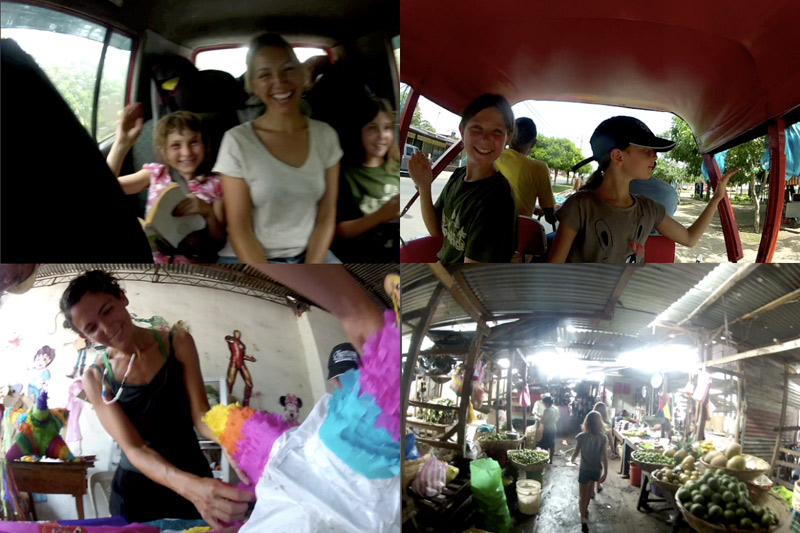 In the meantime the girls have had a coup de foudre, whilst experiencing their first mind-blowing professional massages. Mila: "Mom I am never going to love your tickling in quite the same way again". But I know she will.
Serious chairs at our fancy chocolate hotel.