Even though only ten days into our 5 week trip, Mana Pools feels like the centrepiece. Zimbabwe's best National Park, far up in the north beside the Zambezi. We booked the best campsite almost a year ago, improbably named "BBC Exclusive". It's also a place no Lazar has travelled, so scoring high on the deepest darkest scale.
In fact Mana is very accessible, 3 hrs from Kariba Town on good roads.
Every single baobab is a treat.

Our flat campsite stretched for a hundred meters in each direction, perfect for game viewing. After Ralph remembered to go sit on a termite mound, it was hard to get him down. From there he could see elephants, impala, warthogs, baboons, hippo, crocodiles and waterbuck.

Lions behind you
When we checked in to BBC Exclusive, the Ranger told us, "Oh, there's a pride of lions there at the moment". But when we arrived other cars had already scared them off so we drove in search. We found the lions a little way off, doing their usual daytime thing ie nothing. Sitting under trees and yawning every once in a while to keep our hopes of action alive. We went back to our campsite and realised we could see them easily with binoculars, about 500m across the grassy plain.
You're allowed to walk in the bush at Mana Pools and at around 5pm we saw a group of camouflaged safari clients carefully making their way into the grasslands, RIGHT where we'd seen the lions. We jumped up and down gesturing "Lions behind you" ie they thought we were crazy and ignored us. So we drove over and were relieved to see the lions still under their trees, oblivious. Obviously the camouflage worked.
We stayed to watch the lions as dusk fell, along with every other car in the park. But it was a gentle and respectful scene, unlike the aggressive safari operators and swarming vehicles we've experienced in Botswana. Most of the visitors were Zimbabweans. We were godsmacked when an elephant sauntered past and then stood, casually, centre stage for the cameras.
Lion upstaged, below.

Why do we only go on early morning drives when we're in the bush? Magic happens at this time wherever you are.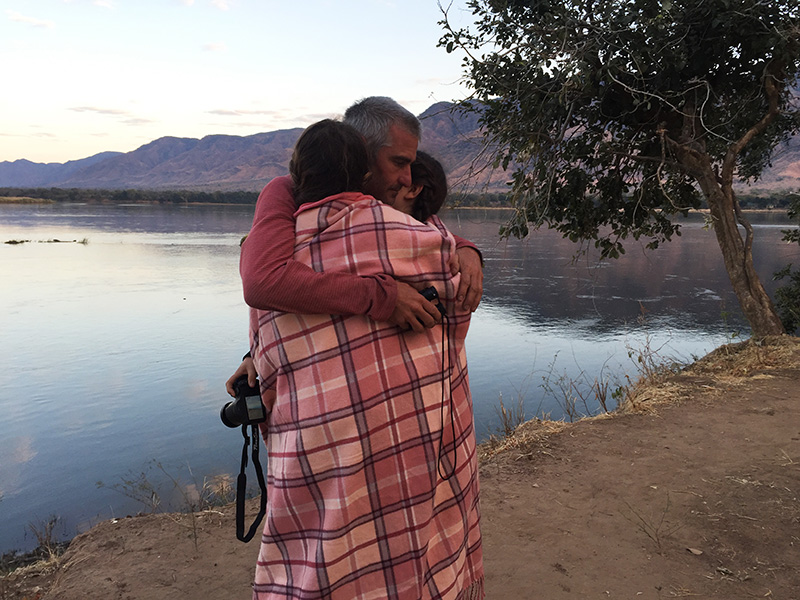 Elephant families everywhere, jewel green flashes signalled a flock of Lilian's Lovebirds, three striking hyena sightings on an early morning drive, and a short-necked warthog.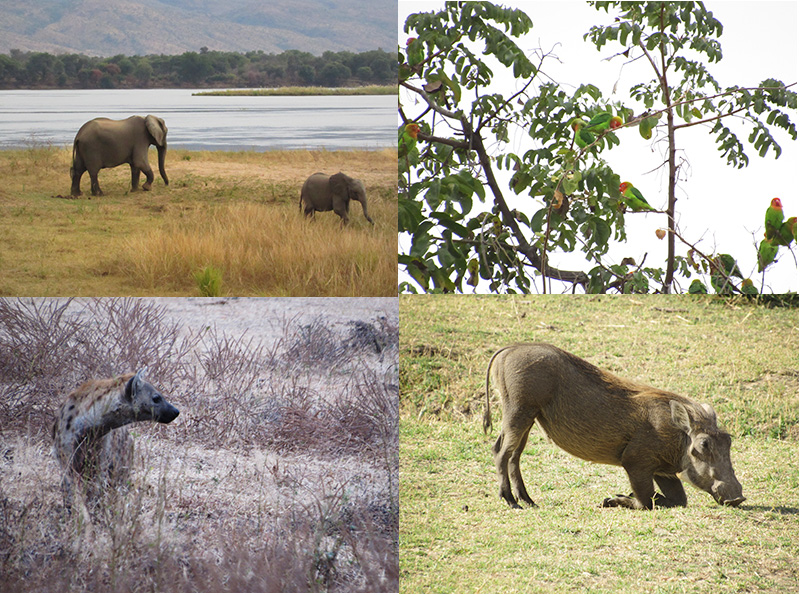 The girls have been reading, writing, drawing, and, for about twenty minutes one game drive, bird-watching. (Aside from that, I simply can't get them to care one jot when I spot a new bird. Rightly so. Love of bird watching comes with age, like eating mushrooms and enjoying clipping your nails.)
This is one of the murder mystery games Bea made for us to play, and Mila's drawing of a Crested Barbet.


We have been excited to see waterbuck all over Mana Pools, usually so shy. One male stood sentinel for days and nights at our campsite. We felt looked after. There were dozens of hippos, chilling in the Zambezi so in our conversations to find spirit animals for us each this trip, I have landed on this big bottomed creature. Ralph – fish eagle. Bea – giraffe. Mila – waterbuck or elephant.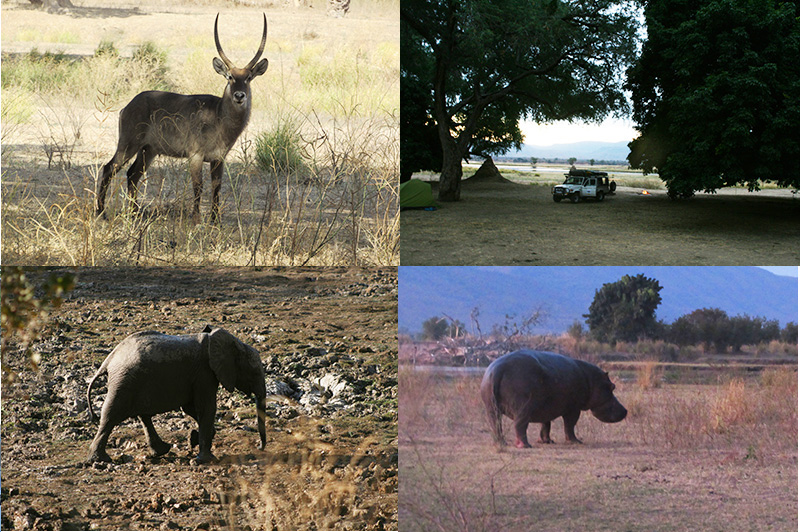 We'd never seen elephants lift their trunks like this, to reach the lowest leaves. Most trees were sporting elephant length leafdos.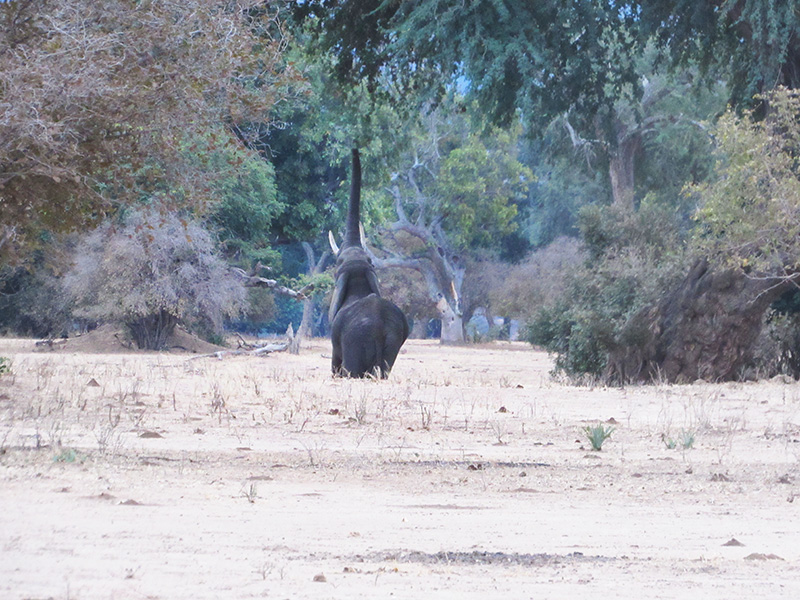 Elephant photobomb at BBC Exclusive.